The Best Practice WG is composed of 3 sub-groups: Accounting & Reporting; Management & Corporate Governance; UBO Identification & KYC. Each of them has different missions but all have the same purpose of finding practical solutions/answers to practical problems.
Follow us & don't miss out the group's news
> Accounting & Reporting
In this subgroup, we are connected to the main market players across range of corporate service providers and auditors in Luxembourg. We are looking into different hot topics in connection with the Capital market accounting and reporting.
Capital market participants are often confronted with varying practices among the numerous practitioners active in Luxembourg  when it comes to accounting, presentation of the financial statements and reporting.
The purpose of the group is to identify any recurring issues or inconsistencies in such practices and to analyse whether it is possible to work out practical recommendations and good market standards which address such issues and align the market approach throughout different players.
> Management & Corporate Governance
The focus of this sub-group is to provide existing and future members of the securitization vehicles (FVCs) management bodies with practical insights into corporate governance matters.
The publications prepared by the sub-group members present the views of market practitioners on key aspects concerning management as well as governance, considering the different types of underlying assets of the FVC. These guidance notes provide valuable information with respect to the operational aspects of securitization structures, the parties involved and common reporting requirements and thus assist the directors / managers of FVC with the performance of their duties.
The sub-group has also created a reporting calendar setting out the legal deadlines applicable to FVCs and this straightforward tool assists management with the monitoring of FVCs' compliance with their applicable reporting obligations.  
> UBO Identification & KYC
The industry is experiencing more and more regulations being enforced and applied as Luxembourg's existing AML and CTF regulations are constantly being strengthened and updated to fight Money Laundering and to counter the Financing of Terrorism (AML/CTF).
With these ever-evolving regulations, it can be difficult for individuals working within the Capital Market space to apply laws and regulations to their day to day practice. This is often because these laws and regulations can be issued without taking into account the intricacies of Capital Markets structures.
In this group, concerns related to AML, KYC and compliance, amongst others, are being analysed and discussed from the point of view of the Capital Markets. Our members are experts in the field and work to issue guidance, practical solutions and good market standards to help market participants stay up to date and navigate the evolving environment whilst remaining in compliance with laws and regulations.
Anna Rohrs
Luxembourg Stock Exchange
Marketa Stranska
APEX Group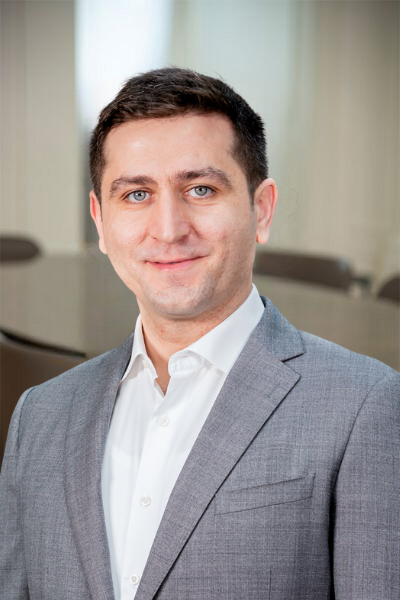 Management & Corporate Governance
Arek Kwapien
Cafico International
Management & Corporate Governance
All

Best Practice

Back

Accounting & Reporting

Management & Corporate Governance

UBO identification & KYC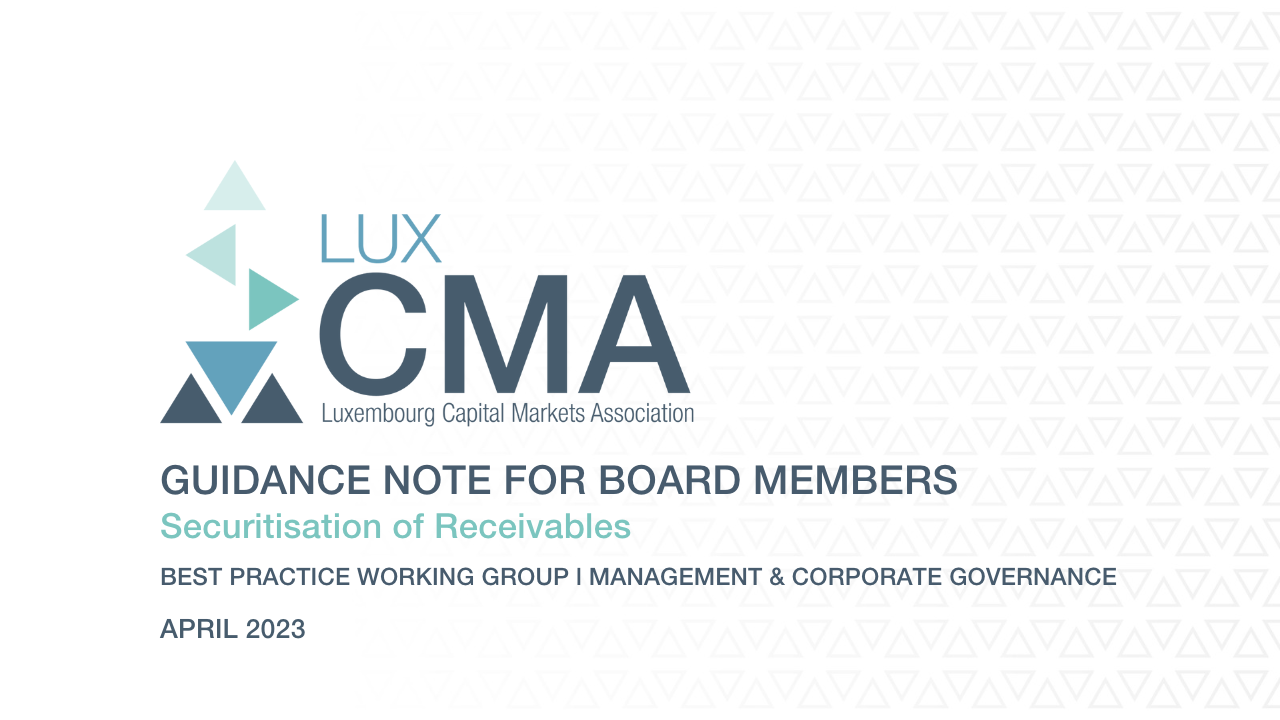 We are pleased to announce today the release of our latest publication on 𝗦𝗲𝗰𝘂𝗿𝗶𝘁𝗶𝘀𝗮𝘁𝗶𝗼𝗻 𝗼𝗳 𝗥𝗲𝗰𝗲𝗶𝘃𝗮𝗯𝗹𝗲𝘀. This is a timely topic as companies look for innovative solutions to manage their cash flow and liquidity in these challenging times. In this guidance note, our Best Practice I 𝗠𝗮𝗻𝗮𝗴𝗲𝗺𝗲𝗻𝘁 & 𝗖𝗼𝗿𝗽𝗼𝗿𝗮𝘁𝗲 𝗚𝗼𝘃𝗲𝗿𝗻𝗮𝗻𝗰𝗲 sub-group looks at the complex world of securitisation and how it can be leveraged to unlock the value…
A new tool is now available for the LuxCMA community! You're still unsure of precisely what you must disclose and when – it is high time to figure it out! Luckily, you don't have to pull an all-nighter trying to make sense of it. In this timeline, our Best Practice I Management & Corporate Governance sub-group has listed what you have to disclose and when to make sure…
Our Best Practice I UBO identification & KYC sub-group has been working over the last few months on the preparation of a guidance note on the identification of the beneficial owner(s) for the purposes of filing with the RBE with respect to orphan securitisation vehicles. This paper addresses the question of who should be reported as the Ultimate Beneficial Owner ("UBO") or Controller of a Financial Vehicle Corporation…
It is already a good start into the year! New document available for our followers! After the publication of the Best Practice Guidance Note on Performing loans and other receivables in mid-December, our Best Practice I Accounting & Reporting has a new gift for you! Check out today the Guidance Note focusing on the accounting methodology and different treatments for Repackaging of investment funds.
And finally here we are! New document available for our followers! Our Best Practice I Accounting & Reporting working group starts its gift distribution by releasing today its Guidance Note on Performing loans and other receivables accessible to all #LuxCMA followers on our website. The publication touches some interesting points regarding the accounting policy and the different treatments which apply to these receivables.
It's time for a LuxCMA update! Following the entry into force of the modernised Luxembourg Securitisation Law of March 8th, 2022, find out today the latest update of the existing Guidance Note focused on Collateralised Loan Obligation ("CLO") prepared by our LuxCMA Best Practice Working Group - Management & Corporate Governance. The publication will drive you, amongst others, into the notions of investment manager, collateral administrator and collateral…
Our Best Practice Guidance Notes – Accounting for Non-Performing Loans ("NPL") is now accessible to all our LuxCMA followers. The paper has been published by our LuxCMA Best Practice Working Group - Accounting & Reporting and touches some interesting points regarding the accounting policy and the different treatments which apply to these receivables. The publication will drive you, amongst others, into the notions of collections, interest expenses and…
Our Best Practice Guidance Note - Introduction on receivables is accessible to all #LuxCMA followers. The paper has been published by LuxCMA Best Practice Working Group - Management & Corporate Governance and touches some interesting points regarding the securitisation of receivables and the relevant common reporting. The note is a good tool to navigate the structure of one of the most common type of underlying asset in securitisation…